We're pleased to have the opportunity to pay tribute to two key contributors to Waldron Rand's growth, history, and family. Mary Beth Graham and Grace Meleo are retiring from the firm at the end of 2019 and we want to take a moment to reflect on their exemplary careers. 
Mary Beth joined Waldron Rand 21 years ago as a tax preparer and Enrolled Agent. Over her many tax seasons, Mary Beth has prepared returns for many of the firm's clients, always to her careful and exacting standards. But while she is an extremely valued senior tax professional, she means so much more to us as a friend, mentor, and client advocate. Mary Beth leaves an indelible mark on the firm through the wonderful legacy of her client relationships and through her training and coaching of our new staff members. Her unique combination of institutional and technical knowledge and her phenomenal client skills are irreplaceable!
"Mary Beth is an incredibly hard worker, a good friend, and integral part of my life at WR. It is hard to imagine not having her here every day!"

"Mary Beth has been patient and detailed when teaching me. I have learned an amazing amount from her and she will e deeply missed."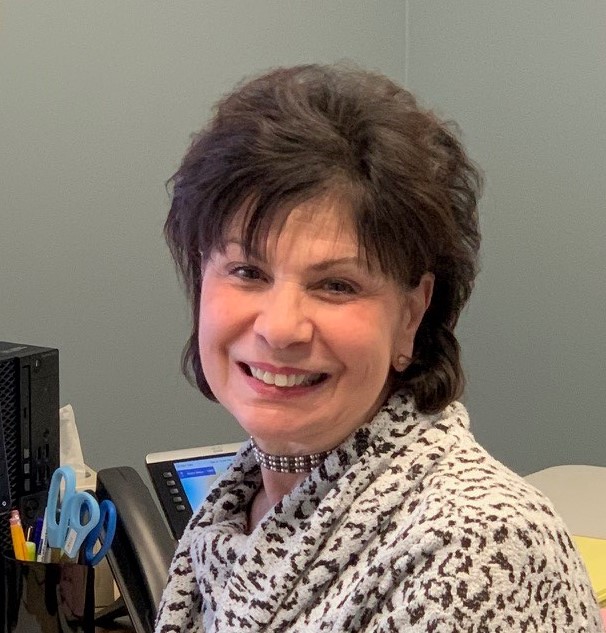 Grace has worked at Waldron Rand for over 36 years and, during that time, she has touched every aspect of our business and our family. Literally the face and voice of Waldron Rand as an early receptionist and on our voice mail system, Grace personifies Waldron Rand's culture through her warmth and care for our staff and her unwavering commitment to our clients. Grace helped us build Waldron Rand from the ground up, as an executive assistant, administrative staff leader, and "right hand" to Bill Kams. No challenge was too big for Grace, who went above and beyond and played so many different roles for us over the years, including heading back to school to earn her paralegal degree. Regardless of her role, Grace's biggest strengths were her client relationships and her embodiment of our collaborative and team oriented culture.
"Working alongside Grace has taught me that it is important to be kind. Her generosity and concern for people is what makes Waldron Rand a family."

"Grace is like a timeless movie star who never seems to age and always looks beautiful. She has been particularly special to me and feels like a second mother. A fabulous cook, funny, caring, and warm, Grace is someone that you are luck to have in your life."
Although they did different jobs for us, Mary Beth and Grace accomplished remarkably similar things—setting the bar for superb client service, making countless friends both within and outside the firm, and contributing to the close-knit family culture we value so highly. As role models to so many on our staff, their legacy of service, hard work, and friendship is deeply embedded in our company ethos. Through their dedication, loyalty, and willingness to do anything to support the firm and our clients, they both played key roles in Waldron Rand's growth and success and leave a lasting mark on all of us. 
"Both these ladies have been an amazing influence on my work and personal life. I treasure them both more than just coworkers; they are family. From our manicures, dinners, lunches, concerts, work outings, baby showers, graduations, and weddings, we have enjoyed them all together! Two outstanding women who have made a lasting impact on everyone they meet."
As we reluctantly accept that  Grace and Mary Beth are retiring, we're proud to say that Waldron Rand still has several other tenured staff members with over 20 years of service, and a group of new professionals who have been lucky to learn so much from these two exceptional women. 
Grace and Mary Beth – Although we will miss seeing you at the office on a daily basis, we surely will continue seeing you regularly both within and outside of the office. Thank you for your key role in building our firm to the thriving community it is today.  
 We love you, 
 Your Waldron Rand Family